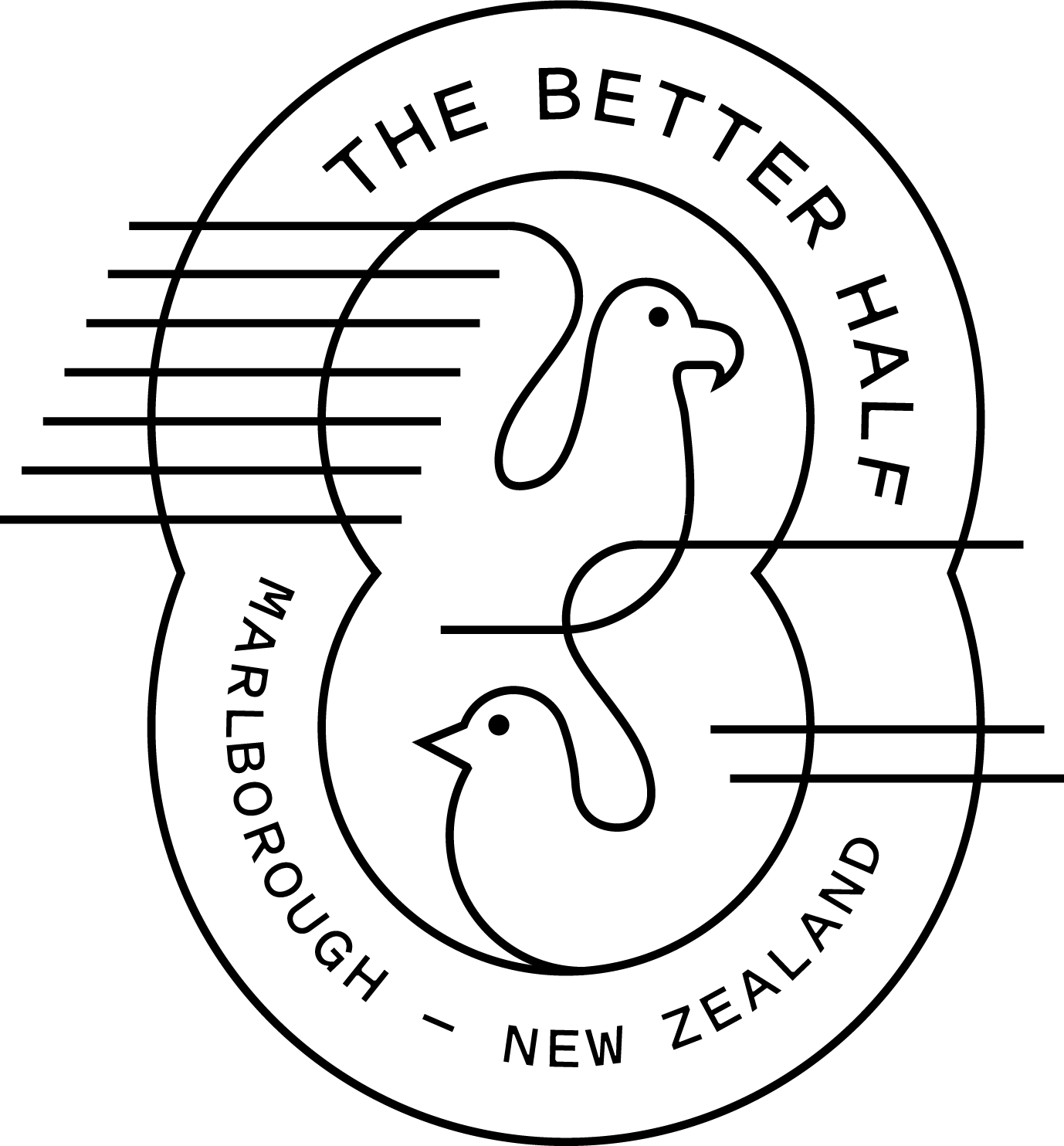 The Better Half
Just Got Better
THE BETTER HALF WINES ARE A TONGUE-IN-CHEEK REFERENCE TO THE FRIENDLY RIVALRY BETWEEN HUSBAND-AND-WIFE WINEMAKERS – GEORGE AND JULES. 
BASED IN MARLBOROUGH AT THE TOP OF NEW ZEALAND'S SOUTH ISLAND; THE EDGE OF THE EARTH AND HOME TO DREAMERS, PIONEERS, AND ADVENTURERS.
THE BETTER HALF WINES ARE A TRIBUTE TO ALL THOSE COUPLES WHO DARE TO DREAM BIG AND FLY HIGH.
The Better Half Sauvignon Blanc 2021
A bold, dashing Marlborough Sauvignon Blanc with loads of citrus and tropical flavours and plenty of pizzazz.
Varietal, fresh, very fruity and lively with flavours of fresh citrus and white peach, fleshy almost sweet tree fruits, fresh herb with basil and sage suggestions. On the palate – super clean, fresh and fruity with some fresh herb layers, pristine acid line balanced even finish.
93 Points
The Better Half Pinot Noir 2020
A dynamic, fruity Pinot Noir with juicy cherry and plum flavours, a hint of spice and a cheeky grin.
Plump, ripe, fresh, clean and fruity. Aromas and flavours of fresh raspberry and red cherry, plum and violets. Aromas follow through onto the seamlessly. A lovely concentration of fruit and fruit spices, mangosteen, fine easy tannins, a core of fruit and persistent finish.
92 Points
let's be friends!
Sign-up for the latest news, and information about our wine. 
The Better Half Sauvignon Blanc has wine writers raving about the 2021 vintage: "Lipsmacking little lovely!" says NZ writer Yvonne Lorkin.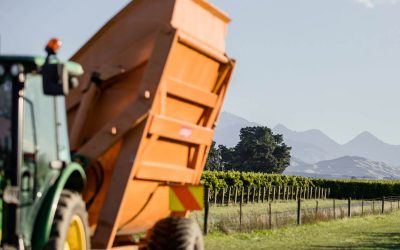 The 2022 vintage in Marlborough was one where Mother Nature certainly kept us on our toes! Undaunted, George rolled up his sleeves and is excited to share the Marlborough magic from this season! As the vintage countdown began, Covid was spreading through New Zealand…
The Better Half Wines are ringing in the new year with a label redesign and the US release of the new 2021 vintage of The Better Half Sauvignon Blanc. Grown and made in Marlborough, New Zealand, The Better Half wines embody the wildly creative spirit of winemaker, part-time pilot, amateur aircraft restorer and avid mountain biker George Elworthy.